Human error is one of the most common causes of inventory and fulfilment issues. Warehouse automation rectifies this. It is now a popular solution for warehouse operations, with interest in automation solutions climbing to 41% in warehouse and distribution centres.
Within warehouse and distribution centres, the focus is on accuracy, compliance, safety and efficiency, ensuring output is consistent and to the highest possible quality. Automation helps secure this. This blog will provide an overview of warehouse automation, the different types on the market today and the benefits forward-thinking businesses can capture.


The types of warehouse automation.
In many circumstances, warehouses and distribution centres are serviced by automation software that simply takes over manual tasks such as stock-taking or asset management. This is known as 'basic warehouse automation'.
In contrast, automated guided vehicles (AGVs) are becoming more prevalent as warehouse and facilities managers see their value. This is an example of mechanised or advanced warehouse automation - where AGVs are used in tandem with automation systems and data analytics.
Automated material handling solutions automate various sections and processes within a warehouse, such as:
Block stacking
High-level storage
Light item handling
High-density storage
From automated warehouse trucks to tow trains, carts and shuttles, it is simpler than ever to create a streamlined process that can be applied for multiple real-world warehouse applications:


Put-away.
The transportation of pallets from inbound areas to put-away areas can easily be automated using stacker trucks, low-lifter trucks, counterbalanced trucks or reach trucks.


Replenishment.
Maintaining a consistent flow of material means guaranteeing efficient replenishment. Our automated towing trucks or pallet stacker trucks, guarantee the refill of parts and a smooth and safe pallet transfer.


Point-to-point transport.
Distribution centres house multiple pallets transported from inbound to outbound in processes known as 'cross-docking'. Our AGVs take care of the transportation of goods between conveyors or floor buffers, for example.


Empty pallet handling.
Empty pallets are common in both warehouses and manufacturing sites. Automated vehicles can take pallets from assembly or kitting stations to pallet dispensers or bring them to production areas to load finished goods. This can be done automatically or on-demand.


Finished goods to outbound.
When products are ready for delivery, automated vehicles will pick up the goods at the final stations. If wrapping is required, those vehicles will take the items to the wrapping station and then the outbound area.
With 46% of warehouses and distribution centres tracking orders manually and 19% not tracking them at all, automated material handling solutions could not be more critical.
By mixing connected and infallible information technology systems, such as PLCs, cloud databases, software applications and data analytics, with physical equipment and machinery, such as AGVs, businesses are far less likely to experience delays caused by mistakes on the warehouse floor.
Start making your warehouse more efficient with automation.
Download our guide to get started. Learn about the benefits of warehouse automation and how your business can embrace this solution to achieve amazing results.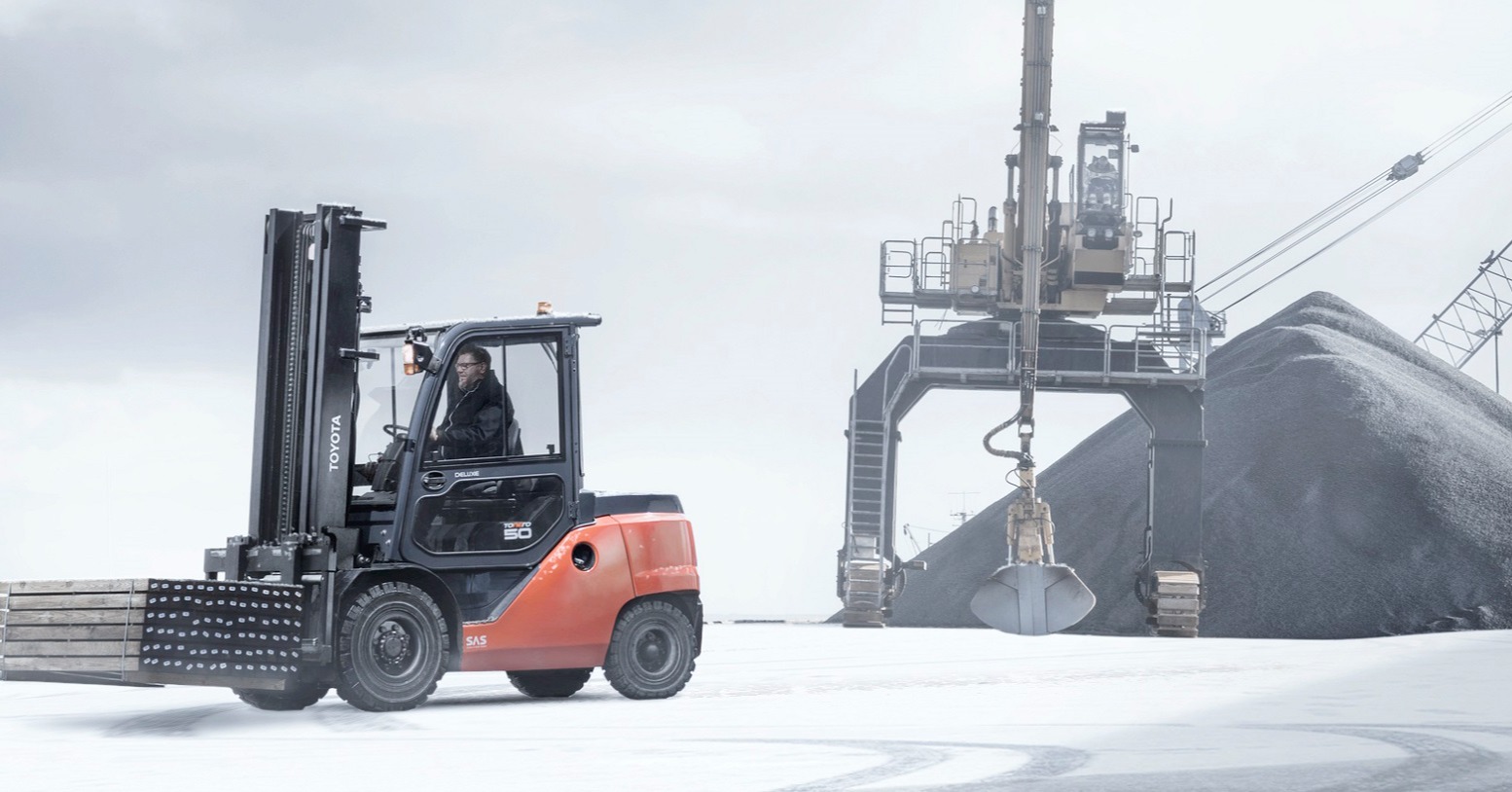 The benefits of automation.
We know warehouse automation is the process of automating inventory movement through the use of software and technical assets - such as automated guided vehicles - but what are the benefits? While many eyes may be concerned about the upfront costs of automation, these concerns are easily assuaged by the advantages that become apparent whenAGVs are used.
Warehouse automation can deliver the following benefits:
Reduced human error:

With modern, integrated and intelligent software, human inaccuracies regarding inventory control and management is eliminated.



Reduced labour costs:

Repetitive manual tasks are taken on by AGVs, ensuring employees can focus on more important, strategic tasks.



Improved data analytics:

Again, software keeps track of inventory and identifies any areas for improvement.



Greater visibility and control of inventory:

Trends for material usage can be identified, meaning the right amount of inventory is on-hand at all times.



Improved on-site safety:

With built-in safety scanners and obstacle detection units, trucks can prevent collisions and react accordingly to obstacles.



Improved fulfilment accuracy:

With precise navigation, intelligent communication and consistent throughput, correct, on-time fulfilment is captured each and every time.



Faster delivery times:

Deliverable goods will always be processed quickly and with minimum chance of downtime.
An example of this may be a warehouse worker unloading a lorry. The pallets will be transferred from the lorry into the warehouse, which an AGV can properly unload. The AGV will automatically place the pallets in the correct, preprogrammed positions in specific locations in the warehouse.
Software ensures pallets are properly tracked and managed, meaning the distribution process will be risk-free from human-caused reporting error.
At this point, you may be considering warehouse automation. To help answer that question, we at Toyota Material Handling have created a blueprint you can use to help decide whether automation is for you.


Should you automate your warehouse?
Do you suffer from warehouse-driven delays or struggle with insufficient labour on-site? Are inventory counts affected by inaccuracies? These are the types of questions you need to answer when considering warehouse automation or integrated logistics solutions. It's the perfect solution for businesses looking to level up their warehouse management and material handling.
To identify whether automation and its benefits are truly for you, access the resource below.