Before starting your forklift trucks, you need to conduct a pre-operational (or pre-op) inspection. Toyota's I_Site fleet management software checks a variety of items, including general condition and cleanliness, fluid levels, leaks, cracks or any other visible defects. The pre-operational check proactively prevents damaged machines from being used.
The result is that you avoid worsening the machine damage, and so you reduce the cost of wear and limit breakdown downtime. By properly inspecting and assessing equipment before use, you improve safety in the workplace and help keep your equipment and workers safe from any potential harm.
No room for negligence or complacency

Forklifts are crucial tools in the daily operations of most logistical activities. The frequent level of use leaves no room for negligence or complacency.
The pre-operational check calls for a safety check to be performed by the driver before starting the machine. Safety questions - that you programme in I_Site yourself - appear on the machine display and the driver needs to answer them while checking the machine's condition. The questions can be set to appear in random order to avoid that operators learn the order by heart. A minimum and maximum time frame can be set to complete the questionnaire. Questions can be categorised into critical or non-critical. Following are some examples:
Critical questions:
Are the brakes working correctly?

Is the steering working correctly?

Are the forks in good condition?



Non-critical questions:
Are there any scratches on the machine?

Is the dashboard looking okay?

Is the truck free from mugs and garbage?



The machine will be locked for driving if a critical problem is detected. The supervisor will also be notified instantly about critical issues. If something non-critical is detected, the driver will be able to operate the machine but a warning will still be reported in I_Site.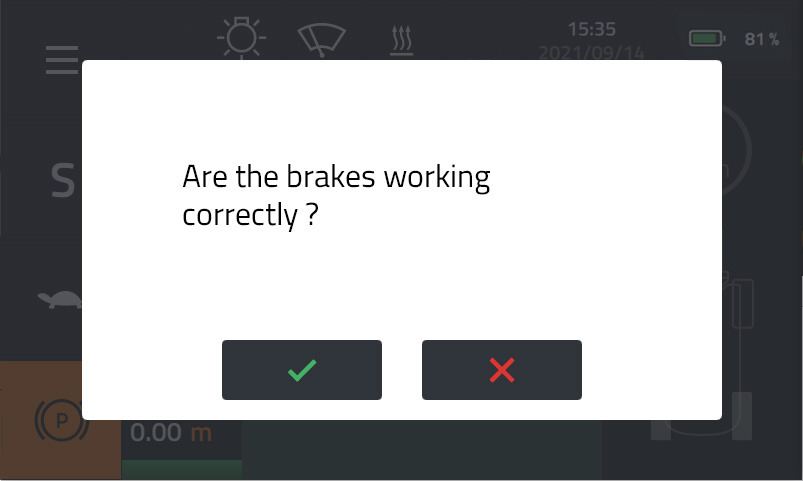 Data reading to take corrective actions
To understand where we have a machine in poor condition, we should look for machines with failed pre-operational checks in order for us to examine critical machine issues first. Warnings indicating non-critical issues can be dealt with at a later stage. Questions marked positively mean that the machine is in good condition.

In I_Site Explorer you can create different lists of questions for different machines or machine groups, and extract reports of completed pre-op checks, including failed checks (due to unsatisfying answers to critical questions), warnings (due to unsatisfying answers to non-critical questions), or marked off questions (in case of satisfying answers).
You can also extract reports based on:
Drivers and/or driver groups.

Pre-op checks with 'session too short' or 'time out'.

A selected duration of time.



In many countries legislators made the pre-op check compulsory. Some just require it to be done on paper, but more and more countries are picking up on the digital format.
In a digitised and paperless world, I_Site is a secure, easy-to use and efficient tool to replace laborious papers that can get lost or have coffee being spilt over its data.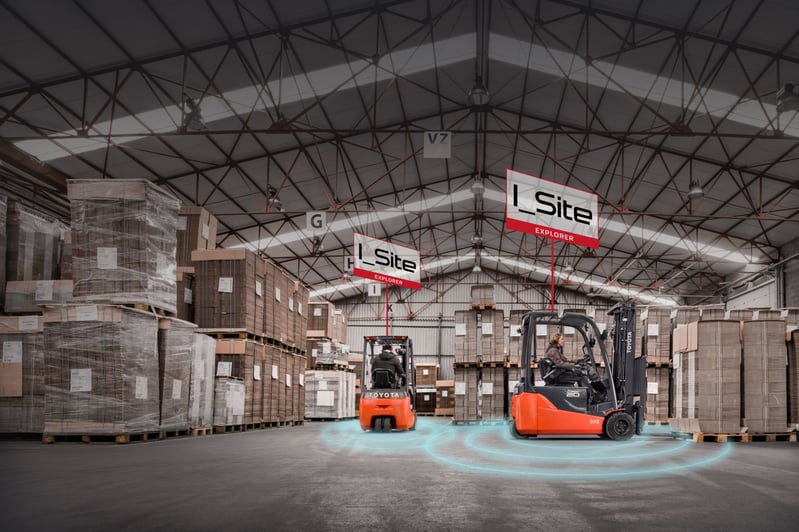 Daily preventive maintenance
The purpose of a pre-operational check is to prevent incidents related to existing machine failures and the outcome is increased safety but also reduced maintenance costs due to using faulty machines. Spending a couple of minutes a day taking actions on the pre-operational check results will help you make the working environment safer and increase uptime.

Together with impact management, a pre-op check ensures that machines are being checked regularly, and by asking specific questions you can make sure operators look after their equipment in the best possible way, to avoid parts wear that causes machine breakdown. As such, the I_Site pre-operational check helps prolong the lifespan of a machine.
Pre-op checks ensure that operators can trust their machines and rely on their peers to be equally attentive when it comes to keeping the machines in good condition. What it boils down to, is that with the pre-op check you are performing preventive maintenance daily, resulting in less service interference, consequently improving reliability of the fleet and safety in the workplace.