Toyota Material Handling UK is delighted to announce the appointment of Stuart Reilly to the position of Rental & Used Director.
With over three decades of experience in the materials handling industry, Stuart Reilly has been with TMHUK for 20 years. Stuart began his journey with Toyota as a Rental Fleet Inspector, and during his time he has held leadership positions within our after sales, rental and hand pallet truck departments. He is also a former general manager of Toyota's operation in Scotland.
Now, Stuart Reilly will lead the Used & Rental UK business as the new Rental & Used Director, as well as looking after all UK workshops.
Stuart is now looking to the future of the Used & Rental business with optimism, and says "The further development of our Rental & Used business is a key aspect of our market strategy at TMHUK and I am honoured to be given responsibility for overseeing this growth at such a challenging and exciting time. I am deeply passionate about the logistics industry and I look forward to continuing to contribute my experience to benefit Toyota and its customers."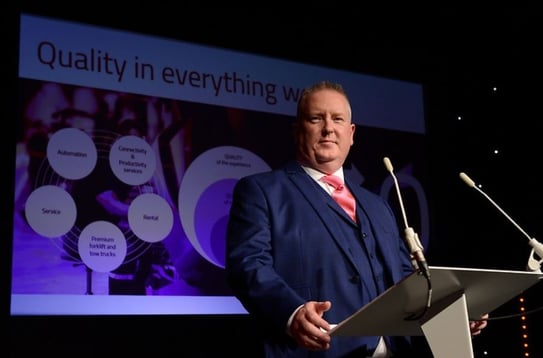 An immediate impact
Stuart Reilly's vast knowledge and experience meant he quickly identified an issue affecting the wider Used forklift market – lead times.
Stuarts explains, "Demand for our pre-owned forklifts is at an all-time high and because all used Toyota trucks go through such a thorough refurbishment process, lead times had grown. But now Toyota's second-life materials handling equipment could be with a customer in a fraction of the time" explains Stuart Reilly, TMHUK Rental & Used Director.
This due to a change in process, where previously, returning forklifts were put into storage and did not undergo refurbishment until they had been resold or rehired. This meant that customers had to wait for their equipment to be worked on before they were able to take delivery.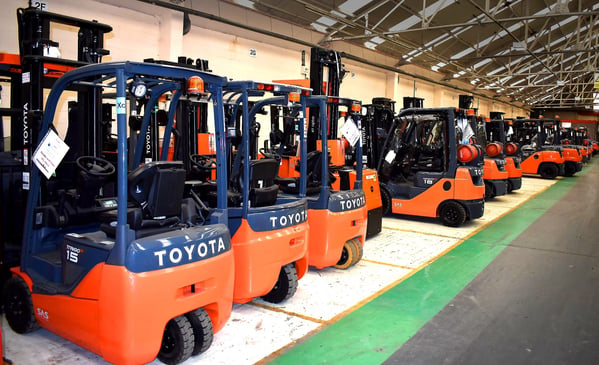 Now, all trucks within Toyota's Approved Used truck fleet are fully inspected and any necessary forklift repair service are carried out before they are made available for sale, including replacing all worn or defective parts such as tyres and lift chains. The trucks are fully inspected, valeted and repainted before being reassembled and safety tested.
Therefore, having already completed the refurbishment process, all Toyota Approved Used Trucks are available for fast delivery.
Stuart adds: "We guarantee that our fully refurbished forklifts will give many years of efficient and productive service, and now they can be delivered to your site and working for your business in the shortest possible timeframe."