The power of digitalisation is evident in all areas of commerce these days. For consumers it is reflected in the ease with which we can shop online, with millions of products available to buy with just a few keystrokes, and with those purchases trackable right through to point of delivery – which can be within just a couple of hours in many cases. Likewise with services such as air travel the entire process is digitally seamless, from booking your ticket and choosing your seat right through to boarding the plane, without human beings involved at any stage of the process.

Major companies – and, for that matter, smaller enterprises too – invest substantially in bespoke digital solutions to support their operations, and streamline their processes.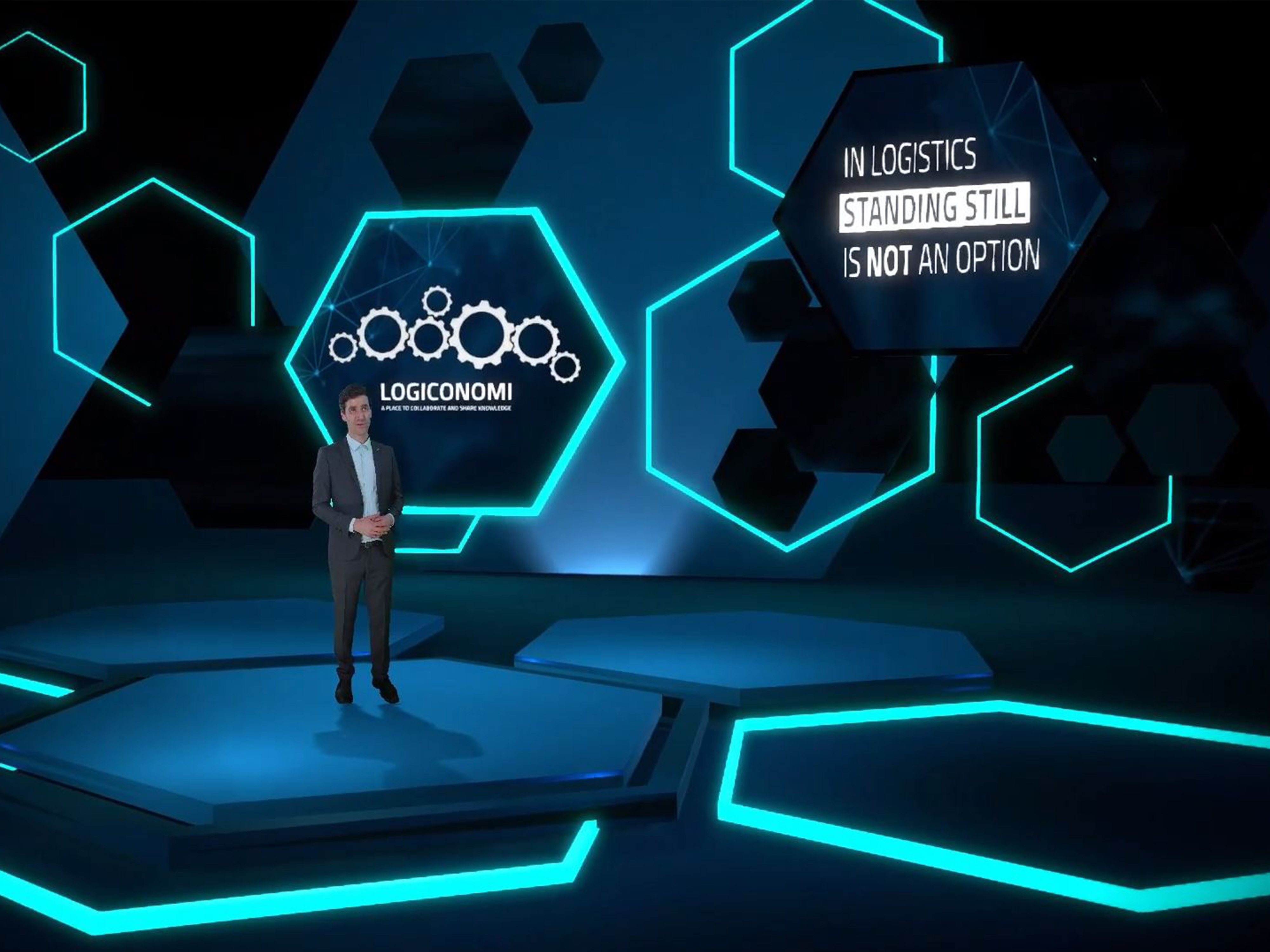 Digitalisation in logistics
The power of digitalisation can be equally effective in streamlining logistics processes – and the cost can be extremely low compared to the benefits, by taking advantage of 'off-the-shelf' digital packages. The latest Logiconomi-TV episode titled 'Simple Connectivity' looks at two examples, with guests from Bosch and Toyota. Stefan Mueller is Senior Global Project Manager at Bosch, and he focuses on a simple plug-and-play solution for tracking consignments. Toyota Material Handling Europe's Head of Connectivity, Sven Kruizenga explains some of the many measurable benefits that can be achieved with connected trucks.

Right item, right place, right time?
Stefan Mueller identifies a typical scenario in logistics management: namely 'has my shipment arrived at where it is supposed to be?' In time-critical operations this is vital information and can be particularly important when dealing with high value consignments. Mueller also cites manufacturing processes where specialist containers or storage racks are employed to carefully transport for example car body panels. The containers themselves have a high value and need to be tracked as they move through the production cycle.

Sensors and gateways
Bosch has developed an easy solution to enable effective tracking of consignments. It needs no fixed infrastructure nor specialised software. The system comprises simple low-cost sensors that can be attached to the consignments that you want to track, combined with gateways that transmit data to the cloud when they detect a sensor. The idea is that you identify key tracking points in the journey that you know your consignments will take and install gateways. All that is required is a mobile phone network that the gateways can use for transmission. The data is accessible via a web portal and enables point-to-point tracking of each individual consignment as it passes through the gateways. The result is a real-time logistics management system.

Watch a short teaser of the latest Logiconomi TV series, 'Simple Connectivity', here.

Managing vehicles and people
A different form of digital tracking is offered by Toyota, with the focus shifting from consignments to forklifts and the people driving them. Sven Kruizenga highlights some surprising figures, based on data collected from over 200,000 connected forklifts. For example, he reveals that average utilisation levels are just 34% which implies that these costly assets are, in reality, idle for two-thirds of the time, despite the intensive nature of most logistics operations. This is invariably a reflection of the peaks and troughs that apply is most operations. However, Kruizenga further reveals that when operators take advantage of the management data provided by connected trucks, utilisation levels are increased to 50% or more – which represents cost savings of 16% - or one truck in every six.

Managing accidents and damages
The facts are equally impressive when looking at impacts. Shock sensors on trucks reveal that the average truck experiences a major shock (= collision) every 41 minutes. However, by using truck data as a basis for collision management, through focus on driver training and impact hotspots, the time between incidents increases on average from 41 minutes to 175 minutes. This implies a 67% reduction in collisions and corresponding savings in damages and risk of injuries.

In common with the Bosch solution, Toyota's connected truck concept simply requires a mobile phone network to allow data transmission via the cloud, with a full menu of data available including driver management, pre-operational check control and battery charging management.

To find out more about the benefits of simple connectivity in logistics operations, watch the latest Logiconomi-TV episode.