For businesses looking to build a more sustainable supply chain, there are many solutions that can support you on your journey.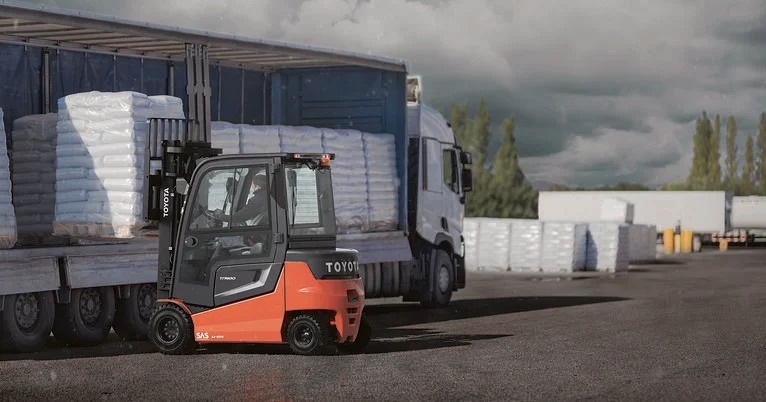 One of those solutions is electric forklifts. As well as being an effective way to improve performance, these solutions can also offer energy-saving benefits. In this article, we explain what these benefits include.


They do not emit toxic gases.
An electric forklift is powered by batteries rather than an internal combustion engine. This means they do not release any harmful gases when in operation. This is a huge benefit for businesses looking to become more sustainable because electric forklifts do not cause any damage to the environment.
The lack of carbon monoxide and other chemical emissions also offers safer working conditions for an employee's health. In addition to this, they are also much quieter than other types of forklifts, which can also improve employee safety and wellbeing.
Electric forklifts only consume as much energy as they need.
Electric forklifts offer greater output compared to other forklift truck hire solutions. This is because they run entirely on rechargeable batteries instead of fuel tanks.
These types of trucks only consume the energy needed for an operation. They do not heat up, helping them be energy efficient while working and when on standby. The lifespan of batteries for electric forklifts should also last for a long time, considering the proper battery charging practices are followed.
Here at Toyota Material Handling UK, many of our electric forklifts use lithium-ion batteries, which are 30% more energy-efficient and three to four times longer lifespan than lead-acid batteries.
Lithium-ion batteries are also highly suited to multi-shift environments, meaning they are easier and faster to charge than lead-acid. This eliminates the need to change batteries during the shift, maximising overall forklift productivity rates while reducing the need for forklift servicing.
They cost less to run too.
The cost of fuel is soaring. Forklifts powered by diesel are typically expensive to run. Refuelling an electric forklift only requires recharging or replacing the battery. There are no fuel tanks to fill.
While the initial cost of purchasing an electric forklift might be expensive, you are much more likely to save money down the line. The annual operating cost of an electric forklift based on 750 shifts costs around £2,000 on average compared to £6,000 for a diesel forklift.
With the money saved, your business will have more budget to spend on sustainable solutions such as eco lighting, renewable energy solutions and waste management schemes. Discover more ideas to improve sustainability and efficiency here.
Find out more about our range of Electric Forklifts here