The I_Site fleet management tool includes driver management, which involves maintaining an overview of the operators and their individual access rights. The tool enables registration of shift hours, driver groups, machine access, driver's licences, log-in settings, and other functionalities that allow you to manage driver's activities and assist with administrative tasks. But why is it necessary to have driver management in logistics operations?
Driver management is essential for safety
As anywhere else, communication is key, in anything, to guarantee driver safety. In fleet management, it is key to understand fleet activities, keep track of resource availability and improve operation.
Fleet operations rely on efficient and safe handling. You can optimise the resources by ensuring that drivers are allocated to the right machines and areas, and thus the right tasks and activities. In that aspect, driver management can help to enhance driver productivity. It is essential in guaranteeing the driver's safety, to take the correct actions when shocks occur or failed machine pre-op checks.
Utilise driver management with I_Site
Safer driving will affect cost and up time. Basically, driver management can be split into three parts that all relate to safety:
Ensure that drivers are protected
Determine machine access rights
Set personal machine logon
I_Site from Toyota lets you manage your drivers' licences by indicating a validity date for each licence. It helps you to keep track of all driver's licence expiry dates and provide a good overview. Drivers will not be able to operate a machine if the expiry date has passed. You can get a notification in advance telling you when renewal is due: 1 week, 1 month or 3 months before. With I_Site, you can plan for refresher driver training. No need to worry about who's is due when. You save a lot of time by cutting down on day-to-day admin. Furthermore, it guides you to stay compliant with regulations.
I_Site Fleet management software provides an overview of the drivers' machine access rights. You can assign individual machines to specific drivers. Drivers will not be able to operate any machine that has not been assigned to them.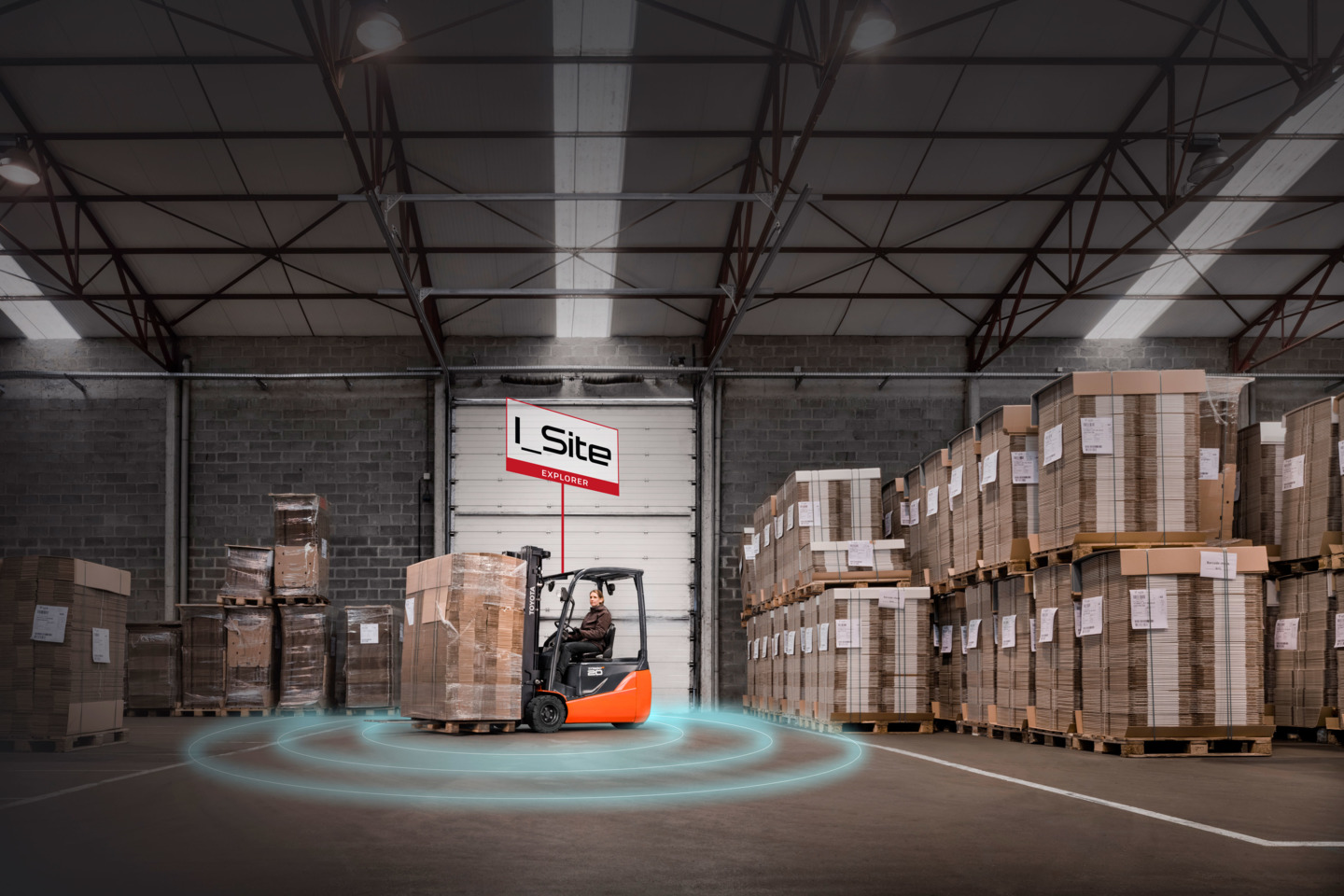 By using I_Site, you can create unique driver profiles with PIN code to make sure only trained and authorised drivers have access and can operate your machines. Smart access cards are optional but will further increase your level of security, as drivers will need to use a smart card to access and drive your trucks. Both options enhance the responsibility of driving safely which also results in less damage cost. Smart access cards are considered a better option since they are less likely to be shared between drivers. You could possibly also use the already existing facility cards as Smart Access cards, making the cards even more personal to the driver.
Take advantage of software as a safety tool
Driver data management is a powerful solution to instigate a mindset change, even alter operator behaviour, or overall culture of your workforce. It's a tool to improve safety in your workplace through access control and by ensuring that a pre-operational safety check is being performed before starting daily operation. In combination with impact management, you can set up relevant operator training.
Once you have set the driver details, you will get a good overview. In the access overview you have the full list of all drivers, their machines access rights, PIN numbers or Smart Access logon, and driver's licence information. The menu is easily accessible and allow you to search for any type of information.

I_Site lets you select individual driver profiles with settings such as driver speed limits and the authority to lock or unlock machines for supervisors.
Benefit from one platform, many solutions
You can create different teams of drivers in I_Site to follow up on all activities related to a certain area or a certain shift. You might want to compare the team efforts, for example in different shifts or areas. Driver groups in I_Site enable you to do this and let you keep track of team activities instead of individual driver activities. You can see the team results related to utilisation, shocks and pre-operational checks.

With the driver display, I_Site allows for two-way messaging. You can quickly send any message to your drivers from the web portal to the display. Operators on their turn can send pre-set messages (like oil spill, damaged goods, etc.) to their fleet manager from the pre-op check display on their truck. This is very convenient in large or noisy sites.D001_LSI200_preop check_1

Driver data is necessary for having control over daily operations. Without driver management, root causes related to unsafe driving or inferior attention to machine conditions cannot easily be detected and eliminated, and optimal safety at the workplace will not be reached.

Optimal usage of resources comes with the utilisation feature in I_Site. Utilisation will help to plan efficiently over the different shifts, making the most of your fleet and team, which results in cost savings.
Good driver management can add safety to your operations. Learn what more our fleet management system can mean to your business.