Warehouse inefficiencies can cause major disruption. They affect productivity, lead to significant downtime and ultimately impact profit margins.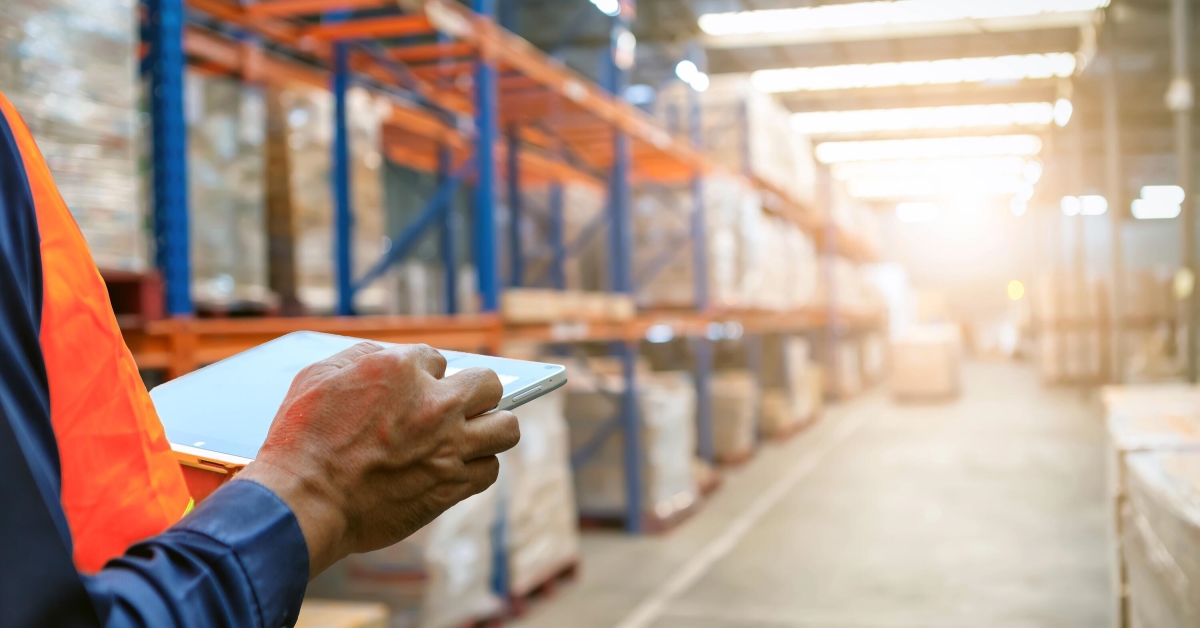 There are some common inefficiencies warehouses suffer from. Thankfully, solutions are available to eliminate them from happening again in the future.


1. A poorly designed warehouse layout.
Inadequate storage, unclear paths for staff and vehicles, untidy workspaces — all of these are common in poor warehouse layouts. The result? Processes break down. Staff start to feel overwhelmed and the entire production chain is impacted.
All of these are inefficiencies that can be quickly removed by spending some time mapping out the design of your warehouse and making necessary changes. You should follow several best practices to optimise your warehouse layout. We have listed them in this article.
These best practices include:
Allocate areas for storage.
Designate storage space for specific products.
Optimise designs based on your loading and shipping areas.
Prevent bottlenecks in your loading and unloading areas.
Appoint reception areas.
Nominate areas for picking.
2. Too many redundant processes.
Warehouses are built on processes. Unfortunately, many of them can become redundant over time. Something that was put in place five years ago may not work anymore. For example, your warehouse might still manually enter data using spreadsheets.
If this is the case, you should consider implementing automated solutions, such as a warehouse management system (WMS). A WMS helps warehouses remove redundant processes because everyone works from a single source of truth.
This allows you to forecast labour requirements more effectively, eliminate human error across the supply chain and build a complete view of the performance of your warehouse.
3. Issues with inventory management.
Poor inventory management can lead to inefficiencies in managing supply and demand.
Many factors lead to issues with inventory management, including poor stock control, customer orders not being processed correctly and inaccurate labour forecasts. Once these issues build up, delays creep in, expenses begin to rise and, in some cases, relationships can be damaged with customers.
To eliminate inventory management issues, your warehouse should implement lean techniques such as Just in Time. We discuss this technique in more detail here.
4. Challenges meeting labour requirements.
Although UK warehousing has seen exponential growth in recent years, the industry is facing some complex challenges in meeting labour requirements.
Predicting labour requirements can be challenging due to fluctuations in demand. However, the consequences can be pretty damaging to your bottom line. We have created a playbook that provides lots of advice for managing labour requirements better. Some of the most effective solutions include:
Adopt a warehouse management system (WMS).
Embrace the power of automation.
Implement a staff training strategy.
Introduce a fulfilment forecast.
There are several lean techniques your warehouse can also implement to improve efficiency and ensure you get maximum output from your workforce. Find out what these are here.
5. Too much time standing still.
Your warehouse should always look to implement continuous improvements. Processes should be updated regularly; new technology such as electric forklifts should be introduced and staff should be able to try out fresh ideas. Implementing new technology can also reap environmental benefits such as eliminating Co2 emissions through the use of battery-powered forklifts.
This can be done by following the Kaizen methodology. This methodology is a process that continuously improves operations and involves employees every step of the way. For example, you might decide to update your warehouse layout to remove inefficiencies. However, once you have made specific changes to the design, it does not mean they should remain like this for a long period.
Instead, gain feedback from your employees and monitor if the layout has improved performance using reliable data and keep updating the layout of your warehouse as you go.
You can ensure that any inefficiencies that may creep back into your operations are quickly eliminated. Your staff feels motivated because they are involved in making improvements and your operation runs fluently. A win-win for everybody involved.
Ready to learn more about Kaizen and other lean techniques?
Our guide is the perfect place to start. From guidance on how to start embracing lean at your warehouse to insight into the most effective techniques available as well as warehouse sustainability ideas, we have covered everything there is to know.
Ready to get started? Download your copy below and start becoming leaner.