Times have changed. Sustainability in business has become a necessity, including the warehouse industry. There are some common benefits businesses can enjoy from becoming more sustainable.
This article provides a clear picture of what sustainability in warehousing looks like and how it can benefit your business.


What is sustainability in warehousing?
Achieving a sustainable warehouse starts with strategy. It requires a warehouse to change its approach to business to reduce environmental costs, waste and business risk. By doing so, you can start to build a green warehouse. This warehouse type aims to lessen environmental impact through automation, lean thinking, green building and other techniques.
The concept of sustainability in warehousing and building a green warehouse is mainly attributed to two factors.
Firstly, warehouses must look to reduce energy consumption. This involves making sure your operations are not entirely dependent on traditional energy sources. Swapping traditional combustion-powered forklifts for electric, battery-powered forklifts can be a good start.
Secondly, you should embrace solutions to avoid other types of excessive waste such as downtime, redundant processes and the unnecessary use of human resources.
There are different strategies available to help you do this. We have given a more detailed breakdown of what these include in our latest guide.
How can sustainability benefit your warehouse?
There are numerous benefits your warehouse can enjoy from embracing the strategies mentioned above and ultimately becoming more sustainable. Some of these include:


Achieve competitive advantage.
Sustainability can help your warehouse achieve a competitive advantage in several ways.
Firstly, it can help you save money and have a bigger budget to spend on more impactful areas. Implementing sustainable solutions such as LED lighting will allow your warehouse to incur lower costs by consuming lower energy levels.
Becoming more sustainable can also reduce disruptions in the supply chain. For example, by implementing lean solutions such as bottleneck analysis, you will understand why bottlenecks occur and decide which solutions are best to reduce them.
According to a new report by Garnier, 73% of UK consumers want to be more sustainable in 2021. Becoming more sustainable will improve your operations and have a positive impact on your brand reputation.
Embracing sustainability is a sign of innovation. Consumers will see you as a market leader and a business that wants to make a difference. Because of this, they will be more likely to turn to you instead of your competitors.
Is your business ready to harness the power of lean production?
If so, download this guide. You will learn about the benefits of lean production and discover the most effective techniques to implement to achieve success.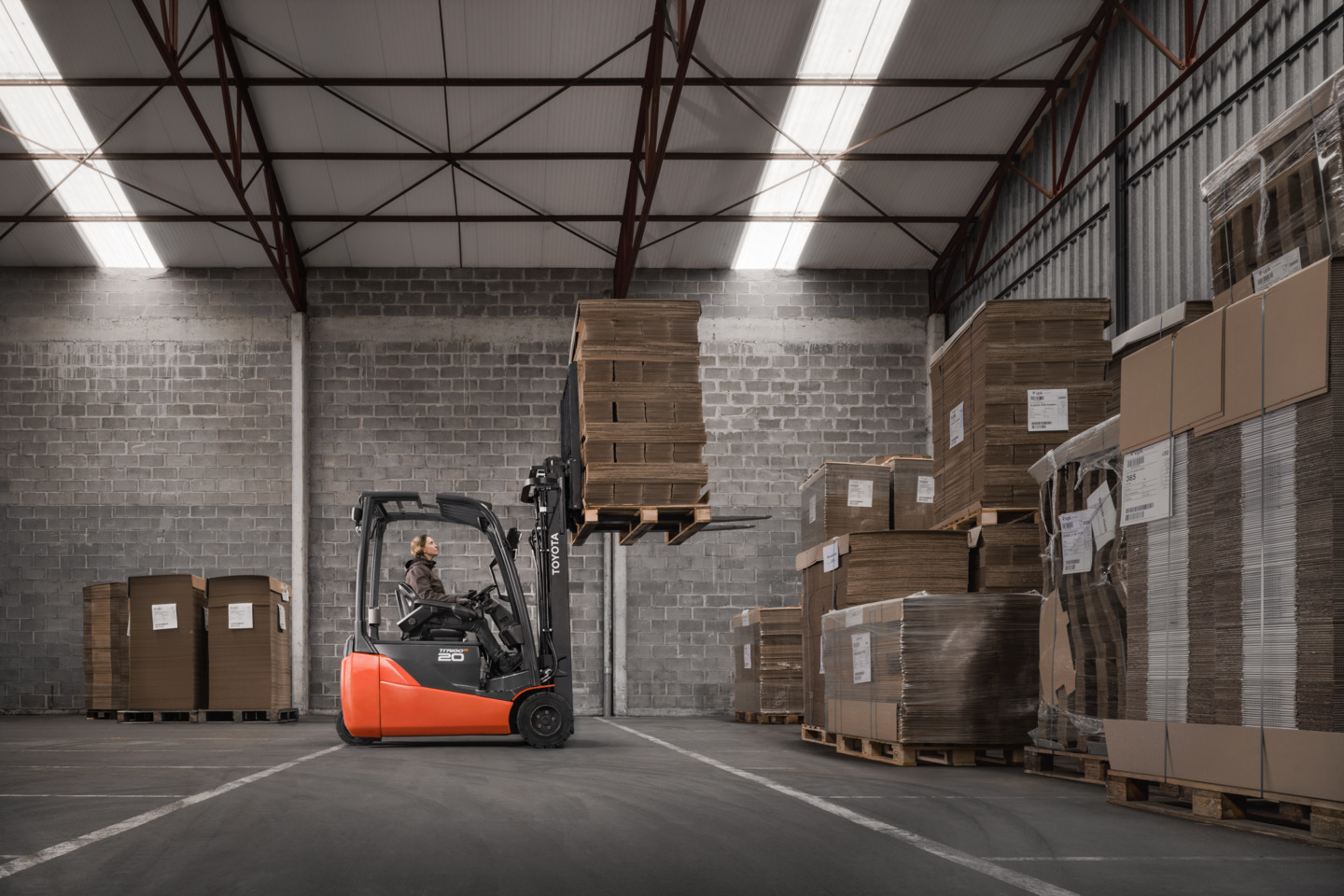 Improve productivity and efficiency.
A sustainable warehouse can also increase productivity and efficiency as it creates a better working environment for employees. Businesses that invest in sustainable initiatives foster a positive culture by offering value to society and instilling a sense of belonging to their workforce.
With decreased dependence on traditional energy sources, a sustainable warehouse will also increase its efficiency.
These are just a few of the benefits your warehouse can experience from becoming more sustainable. We have outlined some others in our insightful guide.
The importance of sustainability in warehousing.
Download your copy to learn more about the importance of sustainability in warehousing, the strategies mentioned in this article in more detail and also a more extensive breakdown of the benefits it can offer.
Access your copy for free below.