An efficient supply chain can improve collaboration with stakeholders, ensure you meet your sustainability goals and ultimately make your business more profitable. But what does an efficient supply chain really look like? There are several characteristics every efficient supply chain possesses.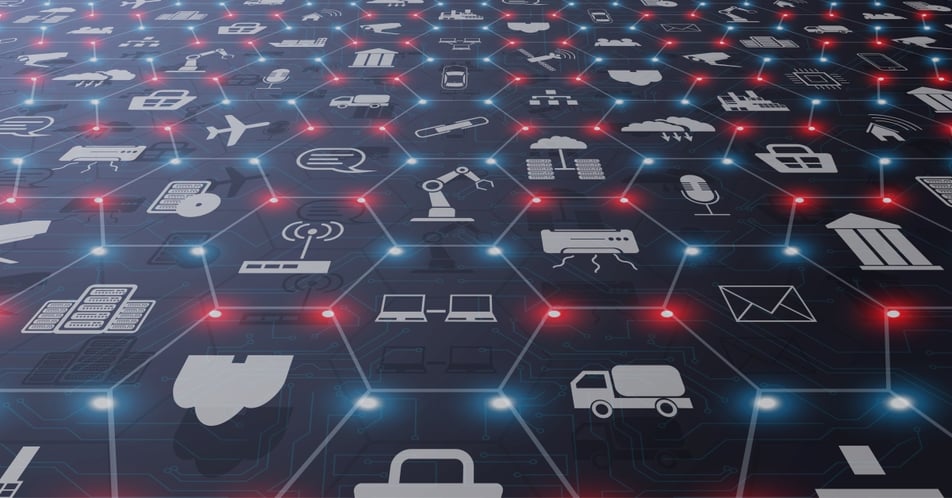 We discuss what they are in this article and provide guidance on how your business can achieve supply chain efficiency.
Transparency.
As well as being an effective way to improve supply chain efficiency, running a transparent operation can increase brand loyalty, build stronger partnerships and give businesses a competitive edge.
Running a transparent supply chain means a business knows exactly what is happening at every stage of the supply chain and can communicate effectively internally and externally.
For example, being transparent with your suppliers will enable you to continually improve your partnership. In turn, this will make it much easier to solve any issues with supply and be proactive when finding solutions.
Agility.
In a recent study, 67% of respondents said business agility has a high priority across their organisation. When building an efficient supply chain, being agile in your approach is one of the key factors to success.
Supply chain agility refers to a company's ability to quickly adjust its strategy or business model to meet rapidly changing supply chain requirements.
There are several areas a business should focus on to make their supply chain more agile. These include:
Demand sensing: Having the capability to sense and respond to changes in demand.

A Warehouse Management System (WMS

)

can support your efforts here.
Building collaborative relationships: As we have mentioned, this can be achieved by running a transparent operation. To become agile, your business must excel in collaborating with key stakeholders, exchanging marketplace information and aligning demand forecasts and product flows.
Process integration:

For a supply chain to be agile, every function should be aligned and working towards the same goals. This can be done by integrating processes and

implementing lean thinking strategies

such as Kaizen.
Innovation.
In the digital age, businesses can embrace many solutions to foster a culture of innovation.
These solutions can offer support when improving supply chain efficiency — one of the most popular is warehouse automation.
Supply chain management can be challenging. Issues with damages, inventory shortages and human errors — it is crucial these are all kept to a minimum to avoid drastic impacts on the entire supply chain.
Automated solutions such as barcode scanners, Warehouse Management Systems and unique stock-keeping units can provide the support you need.
Learn more about them by downloading our checklist below.
Collaboration.

Did you know that, on average, employees are 17% more satisfied with their job when they collaborate at work?
When your workforce is engaged, they will likely be more satisfied in their role and focused on helping your business meet its goals.
This ensures the supply chain works efficiently, as tasks get completed quicker and customers receive their orders promptly.
There are several ways to improve collaboration in the workplace. Some of these include creating a supportive work environment, embracing online collaboration tools and rewarding good performance.
Performance-driven.
To build an efficient supply chain, it is crucial to build a culture focused on excellence and working towards a shared vision.
In a performance-driven business, employees are considered vital assets and their development is important.
Without employees, a supply chain cannot function. Orders cannot be negotiated with suppliers, deliveries cannot be made and ultimately, profitability cannot be achieved.
There are various ways your business can build a performance-driven culture to improve supply chain efficiency. Some of the most effective include:
Making sure metrics are available and visible to all employees so they can monitor their own performance.
Providing incentives such as extended holidays, flexible working and bonus schemes. Everyone likes to be rewarded.
Offering real-time feedback to employees on their performance and the company's progress is a great way to inspire better performance.
Have a clear communication strategy that aligns different departments so they can work together to achieve continuous improvement.
So, there you have it — a top-level overview of the critical components that make up an efficient supply chain. However, achieving efficiency is just one crucial factor of supply chain management.
Ultimately, any supply chain aims to impact profitability and ensure your business meets its revenue targets. There are specific strategies you should embrace to achieve this and we have highlighted them in our supply chain profitability playbook.
Are you ready to build a supply chain that ensures your business meets its revenue targets?
You can take steps to make this happen, and we have provided the direction you need in our playbook.
Download your copy to receive tips on undertaking valuable exercises such as optimising your operating expenses and reducing errors and breakages.