Lean production, or lean manufacturing, is where the warehouse production process is optimised to minimise waste materials and instances of inefficient labour, eliminating processes which do not add value for the customer.
It is based on the concept of 'Kaizen', a Japanese methodology of small, continuous improvements that reap significant benefits. Utilising lean production with new tools and technologies can help businesses solve inefficiency problems and adapt to fast market changes.

Although the methodology has become an essential part of modern-day warehousing, there are both lean production advantages and disadvantages to be aware of.
What are the advantages of lean production?
Lean production boasts numerous advantages to businesses and is a methodology that primarily focuses on eliminating waste.
Sustainability is an increasingly important issue. For the warehousing industry, businesses must implement innovative solutions to fast-track their mission of building a 'green warehouse'.
Of course, by eliminating waste, you can meet your sustainability goals much faster. By adopting lean production processes, you significantly reduce, thus improving sustainability for the business.
Supporting warehousing to become more sustainable is one of the main advantages of lean production. However, there are others, too.
Better quality.
By implementing lean production processes such as automation, you can free up employee time to focus on other crucial tasks, including time to innovate and ensure the quality of products.
Lean production also aims to remove human error from the production cycle. This is achieved using lean solutions, such as Automated Guided Vehicles (AGVs).
As well as taking on repetitive, time-consuming tasks a person would traditionally carry out, AGVs can eliminate waste within warehouse operations as they require fewer resources.
Improved lead times.
AGVs can further assist warehouses in transitioning to lean production by freeing up valuable time for employees and enhancing overall productivity.
Lean practices also streamline production to better respond to fluctuations in demand and develop faster lead times. By streamlining production processes, employees become more productive and energised in their job roles.
As lead times improve, customers become more satisfied.
Decreased overheads and increased profit.
Adopting a lean production model helps eliminate waste, combats overproduction and drastically reduces the risk of accidents. These are all cost reductions, meaning overheads will likely decrease over time.
Better quality internal processes, higher-quality products and a happier customer base can also increase profit.
The initial investment in lean production tools will come at a cost. However, the investment will pay dividends if implemented effectively and aligned with your business goals.
Do you want to find out more about lean production?
Our guide has all the answers. Download your copy to learn about lean production and how it can help your business achieve fast growth.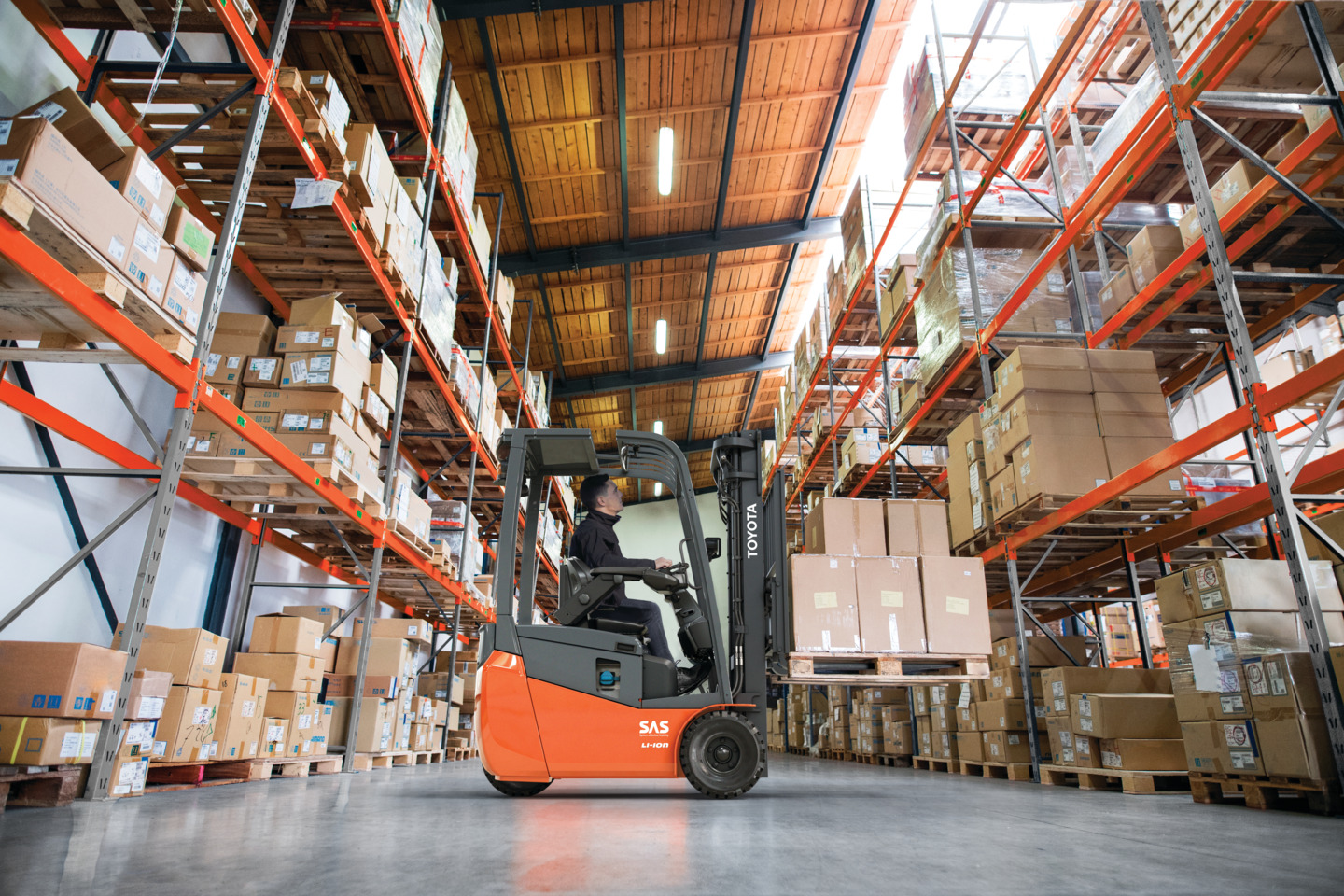 What are the disadvantages of lean production?
Investing in lean production is a big step for most businesses. Therefore, it is essential to know the potential lean production disadvantages that can occur if processes are implemented incorrectly.
Gaining 'buy-in' from your workforce.
Implementing lean production into a warehouse means your workforce must be prepared to embrace changes, from processes to completing their day-to-day duties.
According to a recent report, around half of change initiatives in today's workplace fail, whereas only 34% are deemed successful. With this in mind, you must prepare your workforce for potential changes and take their feedback on board.
Although lean production can be advantageous, the first step is ensuring everyone is aligned and motivated to help your business meet its goals.
There is little margin for error.
Streamlining processes and changing how your company operates means you need to avoid any disruptions.
Although automation can transform your entire operation, you will need to factor in time for staff to learn how to use these solutions and ensure they are comfortable with any changes.
Errors in a warehouse can lead to lost time, which will have an effect on profitability. Working with an expert to support your business during the transition is always recommended.
Lean production practice
To eliminate waste products that do not add value for the customer, it is crucial to understand what factors contribute to wasteful manufacturing to ensure you reap the full advantages of lean production. This can normally be categorised into seven key areas:
Unnecessary transportation of materials or products.

Over-processing or excess time spent manufacturing a product or completing a task.

Excess inventory increases the risk of waste and reduces storage space.

Unnecessary movement of employees, equipment or machinery.

Over-production, where more products are manufactured compared to the demand.

Defects are costly and take time to correct.

Waiting due to equipment failure, inaccessible materials or poor planning.
Lean manufacturing also utilises just-in-time (JIT) principles. These principles ensure materials are delivered as needed, reducing the occurrence of waste products and helping manage inventory levels.
Should you implement lean production in your business?
There is no doubt the advantages of lean production outweigh the disadvantages.
However, to ensure it is a success in your business, it is vital to understand how lean production methodology works and pinpoint areas to improve your warehouse operations.
To help you get started, we have created an in-depth whitepaper on lean production, including information on lean production advantages and disadvantages, implementation and tools and techniques that you can use to optimise your warehouse for lean production.
Access your copy below.